Working with Ropes- and Introduction, workshop with Prabhakara,
Sat 4th November 2-5pm BOOK NOW
Everyone can integrate into a beginners' class (no matter what age/fitness). General classes are mixed level, at least one year's experience preferred. Intermediate classes require 2 years Iyengar yoga practise.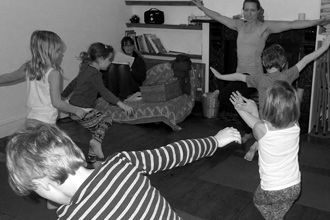 We cater for 6-11 year olds with fun, fast-paced classes to help children grow in strength, poise and confidence. There is also a yoga class specifically for young adults, aimed at promoting active lifestyles.
Think yoga's just for women? Our men only class will help with strengthening and alignment, improving fitness and flexibility. We also offer women only sessions for women who prefer single sex groups.